Version reviewed
World Championship Checkers
(Highlighting the Hellman-Ryan-Long Title Games)
1950 Edition with 158 numbered pages
Authored by William F. Ryan and Tommie Wiswell
Published Bell Publishing Company Drexel Hill Pennsylvania
Printed in the United States of America
About the Authors
William Francis Ryan (1907-1954)
Ryan was nicknamed the Bronx Comet or Willie. Notably, he was one of the most prominent players of his time. Most importantly, he managed to win the American Championship in 1939 and 1946. On top of this, he was as well an accomplished blindfold player.
During his lifetime, he was a very prolific writer and did publish and co-author several books & magazines.
To name just some of his publications
Books & Booklets
Scientific Checkers Made Easy
Championship Checkers Simplified
It's Your Move: A New Manual of Checkers
World Championship Checkers
Streamlined Checkers: A Lucid exposition of Scientific Play and Instructions on the Game of Checkers, Embracing a Precise Treatment of All Major Variations on the 18 – 15 Line of the Double Corner Opening
Journals
The King-Row Review
The Checkergram
Checkers: Games of the Blindfold Match Between William F. Ryan and Newell W. Banks
The American Checkerist
The New Checkergram
However, William Ryan's crowning achievement is a failed attempt for the World Championship. The match in 1949 against Walter Hellman ended in a drawn score with Hellman retaining. Furthermore, he did have an unsuccessful run on a world title against Newell Banks. This attempt was in 1937 for the World Blindfold Championship.
Tom Wiswell (1910-1998)
Thomas George Wiswell was a noted problemist, publisher and player. In his lifetime he only won one major tourney that was the 1938 New York Masters. However he compiled an excellent record in match play.
He won the Go As You Please World Championship from Millard Hopper in 1951 by a score of 7-2-27, and he defended it in 1953 by drawing the match with Hopper 2-2-36. He twice defended the title against Canadian Champion W.R. Fraser winning 2-0-37 in 1956 and by a score of 7-0-27 in 1959-60.
Tom Wiswell until his retirement was famous for his cross country exhibition tours where he promoted the game. Most will remember him as a great checkers educator throughout his many publications.
To name just some of his publications and contributions
Books & Booklets
The Science of Checkers and Draughts
The Wonderful World of Checkers and Draughts
Checker Kings in Action
America's Best Checkers
Let's Play Checkers
Complete Guide to Checkers
Twentieth Century Checkers
Learn Checkers Fast
Book index
Content
Who is this book for?
It is mainly a collection of match games with a few problems rounded up by Wiswell. The game is neat and well executed by some of the all time greats with some bio sketches. If your looking for Ryan vs Hellman or Hellman vs Long then go no further.
Conclusion
For the mere beginner not so interesting as it is a collection of World Championship Games. It is aims for the advanced player or the master and grandmaster level.
Rating

Where to obtain
Couldn't locate a free digital version.
If you do like old books and give an commercial seller a go click the image below.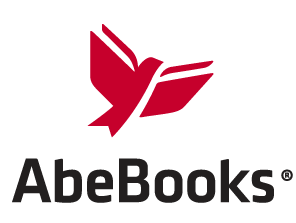 Alternative Game Collections
…and so many more…