Version reviewed
The British Draughts Player
First Publication in 1883 – Third Edition 1906.
While it is not date it is given in Calls Literature as 1906. Totaling 432 pages.
Published by E. Marlborough & Co. Ltd. and printed by J. Gould & Sons.
Please note the original version was published in 26 pamphlets but starting the second edition it was all bound in one volume.
About the author
The author are various British players of the time but lets stick with W. Strickland the initial author and J. Gould who continues the work after his passing.
William Strickland (1849-1887)
William Strickland was born in Leeds, he became fascinated with the game at a young age. After just some years of practice he began to play matches as it was common at the time. His major matches included wins over Robert Martins but losses to James Willie. He was as well a pioneer of blindfold play. He did represent England in their International match against Scotland in their 1884. Scoring overall 1 win, 1 loss and 16 draws. The Strickland Position and Strickland Cross is named after him.
Joseph Gould (1830-1914)
He did contribute quite some books and publications. It is know that he was a publisher, author and printer out of Middlesbrough. Undoubtfully one can assume that he was a lover of the game. His prints of various books such as Lees Guide, Goulds Problems, Critical Positions and Historical Matches plus the British Draughts Player. They are a testament of how much he enriched the game.
Book index
Content
Who is this book for
A beginner might find it to much in dept but for the expert player that tries to expand his play or look for inspiration it will be of great value. Its a timeless classic while not up to scratch with current best play it is still on a level most players dream to aspire. It is written by some of the top players of by gone area where the UK did dominate the draughts world.
Conclusion
I would use it for practice to keep expending your opening knowledge and some inspiration especial for some GAYP (Go As You Please) lines. While some of the play might be not sound by todays standard compared to more modern books there is still a lot of sound play in it. Most people will answer they do prefer Lees Guide as its more accessible and has more recent content improvements. I think its just a matter of personal taste which one of the classic opening books you do pick up from your shelf.
Rating

Where to obtain
Checkers USA Books – thank you Jake Kacher for the free version
or if you do prefer a commercial reprint
If you do prefer to obtain one of the classic originals then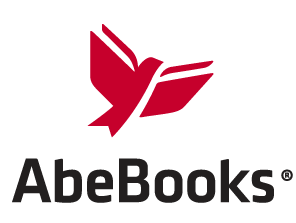 Please note that the online version and for sale reprints are missing page 8 and 9 of the Old Fourteenth opening. I do not have a 3rd Edition of the US version published. Yet, I did compared game content with my UK 3rd Edition and all samples of play did match perfectly. So find those two missing pages here. It should fit in perfect.
Alternative opening books
Sturges Guide to the Game of Draughts
…and so many more…