Version reviewed
Scientific Checkers Made Easy – An Simplified Guide for the Beginner an up-to-date manual for the advanced player, Illustrated by many new and original examples of actual play and illuminating anecdotes.
Revised Edition 1943 Edition with 205 numbered pages.
Published by The John C. Winston Company Philadelphia, Toronto.
About the Author
William Francis Ryan (1907-1954)
Ryan was nicknamed the Bronx Comet or Willie. Notably, he was one of the most prominent players of his time. Most importantly, he managed to win the American Championship in 1939 and 1946. On top of this, he was as well an accomplished blindfold player.
During his lifetime, he was a very prolific writer and did publish and co-author several books & magazines.
To name just some of his publications
Books & Booklets
Scientific Checkers Made Easy
Championship Checkers Simplified
It's Your Move: A New Manual of Checkers
World Championship Checkers
Streamlined Checkers: A Lucid exposition of Scientific Play and Instructions on the Game of Checkers, Embracing a Precise Treatment of All Major Variations on the 18 – 15 Line of the Double Corner Opening
Journals
The King-Row Review
The Checkergram
Checkers: Games of the Blindfold Match Between William F. Ryan and Newell W. Banks
The American Checkerist
The New Checkergram
However, William Ryan's crowning achievement is a failed attempt for the World Championship. The match in 1949 against Walter Hellman ended in a drawn score with Hellman retaining. Furthermore, he did have an unsuccessful run on a world title against Newell Banks. This attempt was in 1937 for the World Blindfold Championship.
Book index
Content
Who is this book for?
While I would classify it into the opening guide it is a mixed bag out of different things. The book is more seen as an addition to existing work as it focuses on some rather complex openings that had the scientific interest of the time. It contains a rather big problem section that highlights the importance of the problem-solution aspect of the game. It aims at the advanced players who would like to go into the scientific dept in some of the openings listed. Collectors surely one of the easier must-haves to grab for your library.
Conclusion
A classic that highlights some specific play lines so it's overall a good book to add to your library. Not a wide variety of openings in it but a must-have if you are looking for something specific. Yet fun and entertaining as Ryan likes to mix up the openings with some nice anecdotes and insights.
Rating

Where to obtain
A free digital version on archive.org but you will have to lend it for copyright purpose
or if you do like old books and give an commercial seller a go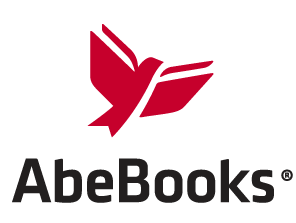 Alternative Opening Book
s
…and so many more…