Version reviewed
Bowen's Cross Opening or Cross Opening, Games of Draughts
1878 Edition with 220 numbered pages.
Roland Edwin Bowen
Digital Scan by Library of Congress.
About the Author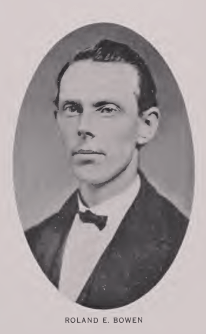 Born on the 5th July 1837 in Millbury Junction, Worcester County, Massachusetts, USA. He did get into the profession of being a wood-turner. In 1861 he did muster with the 15th Massachusetts Volunteer Infantry in which he fought the American Civil War.
He did publish opening compilations of play on the Cross (over 1000 variations), Bristol (over 2600), and Fife books (almost 600 variations). The Fife compilation did publish posthumously and later editions of his works were published by M. F. Clouser who did obtain Bowens library.
Bowen is very well published. He was among other things an analyst, author, mail player, problem composer. One will find his problems in a great many problem books, newspapers, or magazines until this very day. If you do open i.e. Lees' Guide, Gould's Problem Book, or even Ben Boland's great works then you will find at least one of his problems.
He passed away 1883 in Millbury aged just 45 years of tuberculosis.
An extended biography on Roland Edwin Bowen can be found here.
Book index
The book has no actual index of content but a authors quoted and contributor list.
Content
No comments just blank lines of play and they do mention of the source.
Who is this book for?
Definitely not for the absoulte beginner but more for the expert or aspiring player to build up his own manuscript. As most of the old books play can be outdated but for someone who wants to have a solid base for his own Cross manuscript and have a solid foundation by some of the oldtimers then this is a very good start as most of the players covered do have a standard of play most of us can dream to aspire.
Conclusion
Unlike some other authors of the time that just gave the purse lines without reference on the quality, he did great work for the time. As already mentioned if you are looking for perfect play it simply won't be but with help of a program you can develop your own style or variation or even get some inspiration as this book does give play on the Cross from some of the old greats.
Rating

Where to obtain
For the free digital version.
If you do like old books and give an commercial seller a go click the image below.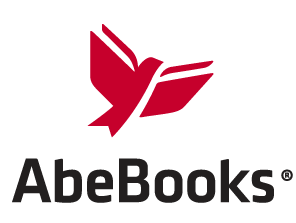 Alternative Opening Book

s
…and so many more…