by Slava Gorin.
Since 1938 Derek was a Draughts composer. He turned to draughts some time before 1946.Derek met Pauline Joan(1920-20.11.1980,nee White) in 1961 and married to her on 8th of Dec, 1962. Derek & Joan were at the ACF 200 Club and Life Members. DEO, as they called him, was born a paraplegic and lived all his life in a wheelchair.(Deo is Latin for God). Derek wrote 2 computer programs for playing draughts. Firstly, Checker Hustler (written in BASIC),which took 6th place in the 1st Computer Olympiad in 1989 at London, and secondly, in collaboration with Adrian Millett, Checkermate, which took 3rd place in the 2nd Computer Olympiad in 1990 also at London. Derek's highest ACF rating was 2631 in 1992 and the lowest was 2445 (in 1975). In 1979 Derek's rating was 2500 with the qualification as an International GM.He was a Life Member of the ACF, entering in1976, and an Honorary Life Member of the IDA. Since September 1963 up to 1982 Derek wasn't the EDA member (Liam Stephens).
Derek was elected as Honourable Life Member of the EDA in 1984.During 1963-64 Derek formed his own Draughts and Checker Players' Guild at his home address.
Regarding Derek's occupation, GM Richard James Pask (b.1961) writes: "I believe Derek bought and sold rare stamps for some time, but latterly was backed financially by John M. Napier (1905-1983) from Exeter (UK). Also bought and sold actions (Hugh Devlin) and was a professional handicapper.
John Napier and Dennis Beadell (1930-2007,UK) were the close friends to Derek, helping him visiting to the United States. Derek, Joan and her twin sister, Elaine Beryl White (passed away on 7.10.1989) left an endowment (of $ 90,529.82) known as Joan Oldbury Trust Fund which is used to fund the ACF GAYP Nationals and World GAYP Chanpionships. A current trustee for this Fund is Dr Richard Clare Beckwith(b.1969). Derek was Scottish Open Champion in 1950; English Open Champion in 1953,1955,1957,1963; British Open Champion in 1956,1962,1988; Irish Open Champion in 1978 (at this tournament Derek took 31 points and F 400 as the prize), 1982. In 1963 Derek had the drawn match v GM Asa Alden Long ( 1904-1999, USA) 0-0-8. In 1964 Derek played a drawn match with Eugene Frazier (1921-1991) 2-2-16. Eugene was the American 3-Move Champion in 1966.
In 1964 Derek was 5th at USA 3-Move. Derek was 2nd at the USA 3-Move National in 1974; 2nd at the USA GAYP National in 1981; 4th in the USA 11-Man National in 1974; 3-Move USA Champion in 1976; 11-Man Ballot Stake-Purse Champion in 1967, beating LaVerne G. Dibble (1936-2002) 6-2-7; 11-Man Ballot World Champion in 1974, beating GM Kenneth Maurice Grover (1908-1993) 6-2-9; also got 6th place at the USA 3-Move National in 1982, after Tinsley, Lowder, Hallett, Lafferty and Long. Derek was the World GAYP Champion from 1976 to 1982. He beat GM Leo Barton Levitt (1931-2016) 1-1-22 at Glasgow KY in 1976 (Leo Levitt withdrew). He beat GM Elbert Lane Lowder (1932-2006) 7-2-10 at Dublin (Ireland) in 1979. GM Donald Morgan Lafferty (1933-1998) won the title from Derek in 1982 beating him 1-0-23. From 1991 up to his death Derek was the World 3-Move Champion. He won the title in a match with American GM Richard P. Hallett (1929-2020) beating him 7-4-27 in Weston-super-Mare(England,UK).GM Marion Franklin Tinsley (1927-1995) won 9-1-24 from Derek in 1958 at London. In 1965 GM Walter Oskar Fredrik Hellman(1916-1975) won 7-1-27 from DEO at Stamford CT.GM Richard Hallett won from Derek 4-3-13 in an 11-Man Ballot World Title Match in 1986 and drew 2-2-16 3-Move match with him in 1985. Master Richard Lee Fortman (1915-2008) who was the World Postal Champion (in 1980,1986 & 1990) beat DEO 5-3-16 in 8 games postal matches in 1987 & 1989. In 1992 Oldbury was the contender to GM Ronald King (b.1955,Barbados) for the World GAYP Title. The match was drawn 5-5-14 so King retained the title. In 1965 Derek played the IBM 7094 computer with Arthur Lee Samuel (1901-1990,USA) program and won all 4 games by mail. In 1966 he played 4 games against the Samuel Checkers program and won all of them. In 1982 he played 2 games versus Borcheck (Destiny Inc TX) and drew them both. In 1989 Chinook program won from Derek 2-0-3 in the 1st Computer Olympiad at London. Chinook had its 4-piece database then.In 1992 Derek played versus the Colossus Draughts program by Martin Bryant (UK) and won overwhelming score 43-1-24! In 1994 Chinook, the strongest program ever, won from Derek 3-0-9. Chinook had a rating of 2816 (2814 according to some) at that time and was written by Jonathan Herbert Schaeffer (b.1957) and his team of Artificial Intelligence specialists.
Besides draughts,Derek was an expert on Latin American philately, jazz and history.Derek was interested in George Gershwin(1898-1937) and modern classical music as Bela Bartok(1881-1945).
Derek Edward Oldbury was estimated 10th best player in history by Richard Lee Fortman, 6th best one by Yunior Lopez and 7th best by GM Aleksandr Naumovich Moiseyev (b.1959) and 18th by GM Richard James Pask. Oldbury himself estimated the greatest player ever as James Wyllie (Lindus John Edwards, Draughts Razoo Summer/Autumn 2003).
For his career at Draughts Derek Oldbury played over 1000 games (1946 – 1994).
Derek was the prolific author of books on draughts. His works include the following:
A Game of Draughts (1946-47, a journal).
Championship Draughts: Derek Oldbury V James Marshall for the British Match Championship: The Sturges Trophy & Gold Medal & F100 Subscription Prize- Money,played at Edinburgh, August 8th-10th and Bristol, August 13th-16th,1955. (1956, in co-authorship).
Checker Game Score (19??), 10 pages.
Championship Draughts: Derek Oldbury V Samuel Cohen for the English 3-Move Championship and Subscription F75 Prize-Money (1956, in co-authorship).
Frazier – Oldbury Non-Title Match Games: August 8th-12th (1964), 6 pages.
The Hand of D.E.O.: a selection of problems,critical positions and end-games (1947), 43 pages.
1950: Scottish Draughts Championship, Aberdeen (1950, Derek Oldbury, Adam Smith).
Move over, or how to win at Draughts (1957).
International Draughts and Checkers (1959, Professor William R.Fraser, Derek E.Oldbury, Dr Marion F.Tinsley, Thomas Wiswell).
The Square World (1965,1966,1967).
World Checkers Championship : Hellman versus Oldbury (1965), limited of 478.
Checker Chiaroscuro (1966).
The Students' Encyclopaedia of Draughts (1978).
The Complete Encyclopaedia of Checkers in 6 volumes (1978-83).
Alpha-Beta Magazine published as a computer disk quarterly.
On the Record: In 1958 the 5th game in London for the World Title between Dr Marion Tinsley (USA) and Derek Oldbury (UK) lasted for 7,5 hours (under 5 min a move). (The Guinness Book of World Records, 1988). The game was drawn.
Derek was cremated and buried at Torquay Cemetery on Thursday 14th July of 1994.
This biography was written on the 22nd of December 2012.
Special thanks to John Brian Reade(b.1938,UK) for preparing this work and Dave Jowsey (UK), crematorium attendant of Torquay Cemetery. Also,Vadim Vasilenko (b.1974,Rostov-on-Don,Russia, Technical Sciences Candidate) for finding in 1998 the small text file about Derek and his Encyclopaedia.
Without the people named below it would not have been possible:
GM Richard Clare Beckwith (USA).
Martin Bryant, the Colossus Draughts programmer (UK).
Edward Standford Bucker (USA).
Ian Henry Caws (UK).
GM Hugh G. Devlin (Ireland).
IM Lindus John Edwards (Wales).
M Richard Lee Fortman (USA).
Jay Hinnershitz (USA).
Chess IM David Neil Laurence Levy (UK).
Kenneth William Lovell (UK).
Robert (Bob) Newell (USA).
Nick McBride (UK).
Adrian Millett, Sage Draughts, Checkermate(in co-authorship) programmer (UK).
Floyd Alan Millhone (USA).
James(Jim)Robert Loy (USA).
IGM Derek Edward Oldbury (UK).
GM Richard James Pask (UK).
John Brian Reade (UK).
Betty A Solomon, Derek's private secretary (UK).
IM William(Liam) J.Stephens (Ireland).
Dr Jonathan Herbert Schaeffer (Canada).
Roberto Waldteufel, the Wyllie Draughts Pro programmer (UK).
Dennis Pawlek (b.1981,Germany), German National Champion in 2004,2005,2006.
Sites are used to:
Derek and his family photographs:
Tiny Derek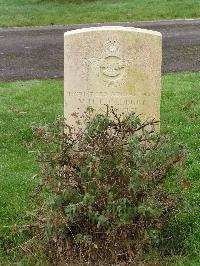 Elder brother of Derek, Victor Howard Edgar Oldbury (1921- 6.02.1946), Leading Aircraftsman, the husband of Eileen Phyllis Oldbury (Wigan, Lancashire). The Monument at the Wimborne Minster Cemetery.
Mother of Derek, Dorothy(Donsthia) Alice Edkins Kreutzberger Oldbury (1890 – 1978).
Dorothy was born on the 16th October 1890, at Epping, Epping Forest District,Essex, England and died on 31st March 1978 at Wynyard,Waratah-Wynyard,Council,Tasmania burried at the Wynyard Lawn Cemetery,Wynyard,Tasmania,
(Australia).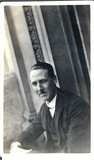 Father of Derek, Howard Edward Oldbury (1890 – 26.09.1940), 2nd husband to Derek's mother, killed while bombing at WW2.
Derek & Joan Oldbury Monument at the Torquay Cemetery
Copyright by Slava Gorin (Russian Federation) 1998 – 2022.
This work is dedicated to my Grandmother Volkova Valentina Petrovna, my Mother Gorina Lidiya Vasilyevna and my Father, Gorin Valeriy Yevgenyevich. My full name is My full name is Gorin Vyacheslav Valeryevich.
Remark: Slava can be contacted at ur.li1702075837am@qc1702075837i_ls1702075837 if you have got any queries, questions, comments, suggestions and critique.