Version reviewed
Draughts – An Introduction to Championship Play
by T. A. Landry & L. Stephens, B. Sc., H. D. E.
Copyright © The London Draughts Association 1984.
Printers: R. & S. Printers Limited, Monaghan, Ireland.
ISBN: 0-9509762-0-2
About the Authors
Tom A. Landry (1935-1996), a Stockbroker and Insurance Consultant, is the President of the London Draughts Association. He holds the record of winning the London Championship on eleven occasions. He also won the Northern Ireland Championship in 1983. A previous president of the English Draughts Association, he has been active in the game both as a player and organizer and he personally staged and financed the 3rd International Match, Great Britain vs America, held at Bournemouth in 1973. He was a member of the British team in both 1973 and 1983.
Liam Stephens, a graduate of University College Dublin is the Treasurer of the London Draughts Association. He won the London Championship in 1979 and was the Editor of the English Draughts Journal from 1976 to 1980. He was also responsible for introducing a Rating System for the grading of players in 1979.
Taken from Draughts – An Introduction to Championship Play from 1984.
An up to date and expanded version of Liam Stephens bio can be found here.
Book index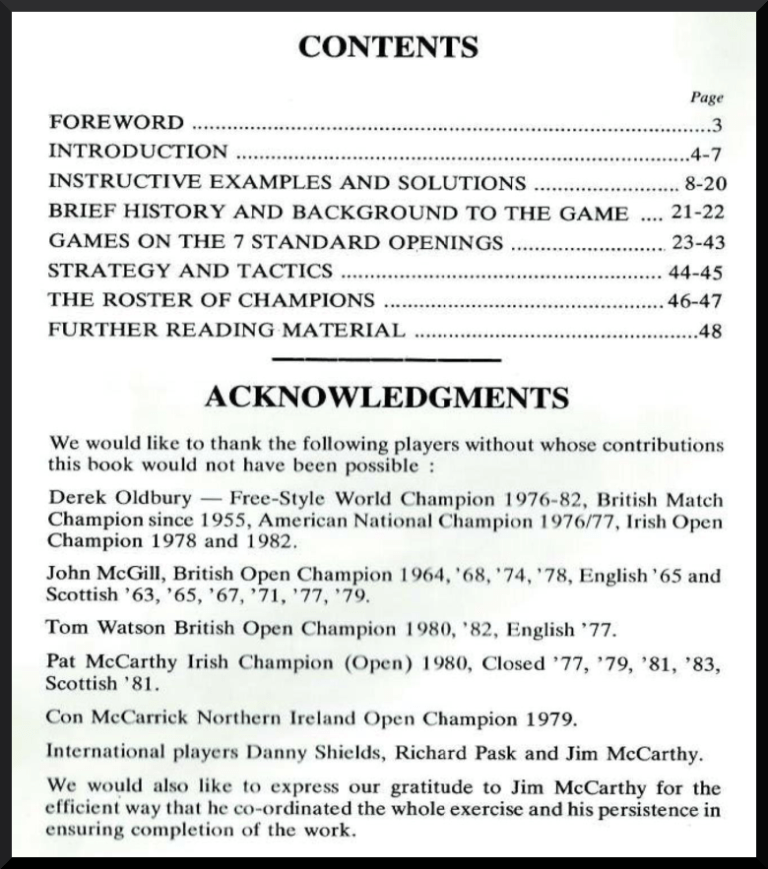 Content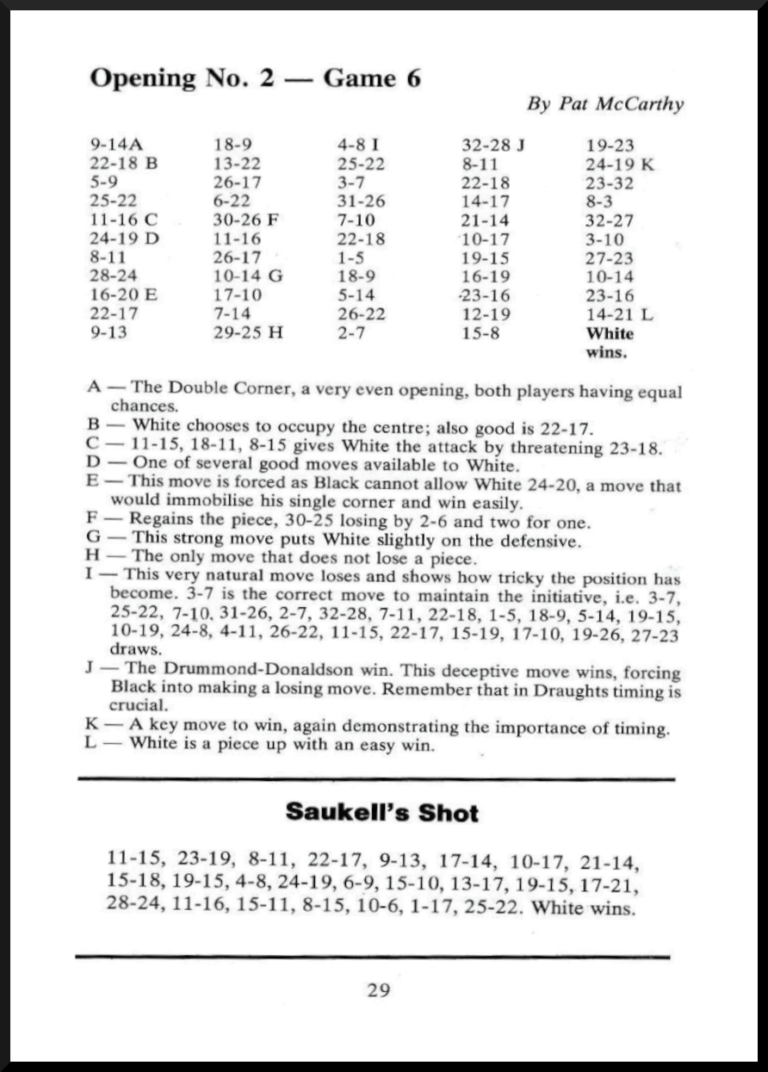 Who is this book for?
While it wouldn't be my first choice for an absolute beginner… it certainly is a good catch for the advanced and expert players. It is to start with some basics but does not go too deep into them but does rather quickly advance. It concentrates on learning by featured games of some of the UK and Ireland's best players at the time. The tragedy is most of those players were well covered in magazines and journals at the time but had less exposure and books published in comparison to their US counterparts. Who doesn't like things by Tom Watson, Jim McCarthy, Con McCarrick, Richard Pask, Pat McCarthy, John McGill, Derek Oldbury and so many more?
Conclusion
A great addition to your library in order to get a different flavor into it as some of those great players are at times are a bit underappreciated and underrepresented in literature. Definitely a must-have if you do enjoy good games and examples by some of the best UK and Ireland's masters and grandmasters of the time.
Rating

Where to obtain
Thank you to Liam Stephans and Jim McCarthy for waiving the copyright claim. In addition, a special thanks to Debra McManus for finding this gem in a local library and scanning it. Please click the image below to download.
If you do like old books and give an commercial seller a go click the image below.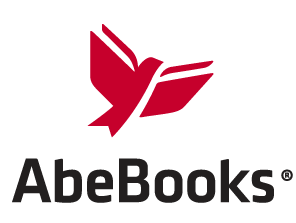 Alternative Beginner Guides
Play Winning Checkers
Let's Play Checkers
…and so many more…